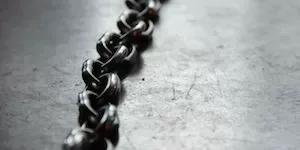 Link building can be time consuming, not to mention incredibly frustrating. You can save yourself a lot of hassle by building smarter rather than simply building more.
To truly understand the value of inbound links, it's best to get a full grasp of two concepts: link equity and link authority. Link equity is the amount of links going to site pages and link authority is the value that search engines place on those links.
In order to get the most out of your links, consider using some of these link building best practices:
Best Link Building Tips
Find Your Most Linked-to Pages
Go to OpenSiteExplorer.org and make a list of the most linked-to pages on your site so you'll know what to target. These pages should give you the largest amount of linking value.

Interlink Your Target Pages
Each time you interlink all the target landing pages you get more for your link. Once you build an inbound link to one page, that link equity then flows to your other pages. A simple way to accomplish this is to add a list of related links either in the sidebar or at the at the bottom of the page.

Link in Somewhat Unexpected Places
Some of the best places for link equity are on overlooked pages, such as privacy policy, terms of service and others. These pages are perfect for link real estate because not only are they high in site architecture but they're also usually free of other links, which means less competition and more link effectiveness.

Breadcrumbs are Your Friends
Breadcrumbs aren't just for saving children in fairytales. Nor are they simply a navigational tool, though that's an important function. Breadcrumbs can also be used for internal linking. This offers you equity flowing between pages and the option of using anchor text to send a relevance signal where appropriate.

Remember the Blog
Blog content is prime link equity space. To flow equity throughout the blog, add tools like related post plugins, top post widgets in the sidebar, categories and more. You can also use Open Site Explorer to find those older posts you've forgotten about to pull a report of top blog URLs ideal for linking.

Keep your link building efforts as natural as possible in order to stay on the good side of search engines. If your attempts aren't having the desired effect and your rankings are dropping, check Google Webmaster Tools. There may be a message from Google if you're violating Google's Webmaster Guidelines. This is simply a warning and can be corrected. It's only if you take no action that Google may penalize your site.
With these insights, you won't squander your days on irrelevant links in less than effective places. You can get the most from your link building and watch the site visits climb.