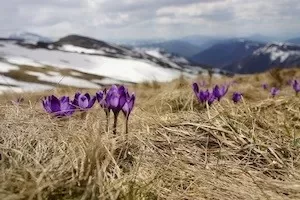 It's finally springtime, and just as we look forward to the longer daylight hours and enjoying the outdoors, we're also eager to find out what's coming up for a new season of online marketing. It's a great time for manufacturers, especially those who have seasonal opportunities to expand their business, to get up to speed with the changes happening in online marketing–specifically in Search Engine Optimization.
SEO content is a highly effective tool for driving traffic toward manufacturers and service providers by strategically targeting customers. Since our goal is to help our clients improve and extend their online marketing presence, we always want to look ahead of the curve to what's happening next in the world of SEO marketing.
It's clear that more companies than ever before are learning how to use SEO content to market themselves online. As the content increases, an individual's competitive edge in the marketplace decreases. A great number of manufacturers have figured out how to "work the system" by using keywords that will show up in customers' search results. In the midst of the SEO popularity surge, here are some changes we expect to see in the near future.
Quality, Not Just Quantity.
We anticipate increased pressure on marketers to make higher-quality SEO content. It's going to be vital if you want your content to stand out from the high tide of information available online. Informative, engaging, and interesting material will grab a customer's attention far more successfully than content that is lower quality and merely relies on keywords to attract readers.

Authorship Transparency.
At some point, we expect that Google will require content creators (most likely by using Google Plus) to tie any published online content back to a live human being. Readers should know just by viewing the content that the author is a real-life person they can clearly validate—not just an online persona or username. Requiring a person's cell number or a payment method are both easy ways to confirm an author's identity and dispose of anonymity.

Connecting Via Social Media.
The prominence of social media outlets will continue to rise in virtually every industry. Social media channels are nearing an unprecedented benchmark of 2.55 billion users by 2017. The challenge, of course, will be for manufacturers to identify which aspects of social media actually add value to their marketing efforts. The advantage will go to those who spend time figuring out how to implement specific social media objectives–rather than just blindly increasing how much of their promotional content is available online.

Exclusivity is Key.
The need for content exclusivity certainly isn't new, but it will continue to be vital in the days ahead. It's getting easier for marketers to publicize their products and services online, and it's becoming more difficult for companies to differentiate themselves from others in their industry . One of the best ways to stand head-and-shoulders above the competition will always be to offer something your competition cannot–and well-written, timely, relevant SEO content is no exception.

Mastering Webmaster Tools.
Google's Webmaster Tools assist marketers by providing quick and efficient monitoring capabilities. Companies can now take greater control of their online presence and identify opportunities to further promote their products or services. This resource enables the user to work more closely with Google's search index and streamline the process of publishing content online. It can identify errors almost immediately and make sure that content is being properly indexed as soon as possible after it's published.

It's an exciting time of transition in the realm of SEO marketing. As the online playing field continues to change, we're looking forward to partnering with our clients to keep them–and ourselves–ahead of the game.