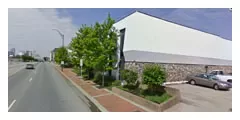 Earlier this year, GoEpps started making preparations to move from Maryland to Nashville, Tenn. This move was inspired by a number of things and was confirmed by the advantages we knew we'd find in Tennessee. We're now located in the eclectic and thriving neighborhood of East Nashville, and we're motivated by the belief that East Nashville is the absolute best place to start a business.
Here are 5 reasons why:
Reasons to Start a Business in East Nashville
Creative Community:
East Nashville has a really strong creative community that encompasses much more than just the music industry. It's a slower paced environment that feels cosmopolitan due to the number of creative professionals and universities that are in the area. As some creative industries have faced hard hits over the years, this has freed up the creative talent pool for contracted work in content marketing.

Everybody Knows Your Name:
We have tapped into a really tight-knit group of creative professionals in East Nashville who have already been working together for years. Our projects run very smoothly because we hire people who already work well together. These are people who graduated college together, live in the same neighborhood and attend a lot of the same social and community gatherings. They naturally work well with each other without any problems.

Rock 'n' Roll Lifestyle:
We're a post-corporate company, and we have a very different attitude toward work than the outdated 9-5, suit and tie mentality. We understand that certain things don't hold value in the current economy. For example, we don't have office hours because we know that we can't sell office hours. Things like that don't have a tangible value, and we believe we're capable of managing ourselves and delivering quality performances. The culture of East Nashville very much fits this dynamic of personal freedom and accountability.

The Price is Right:
Owning and operating a small business means that personal and professional lives are often intertwined. East Nashville is a great place to raise a family and the low cost of living means opening up shop down the street is very doable. Tennessee is an extremely business friendly state. With no personal income tax, it's a great state to grow businesses.

Room to Grow:
East Nashville's real estate options gave us to the ability to find an office that could expand as our team expanded. It's important to allow for organic growth and East Nashville provides that for its business owners. Currently, our office is set up to accommodate our staff, plus we are offering work spaces for other creative professionals looking to sublet.

As GoEpps settles into East Nashville, we're confident that we made the right move. East Nashville is an exceptional neighborhood that offers business owners a multitude of unique advantages. We're not here because we think we're awesome, but because we know that East Nashville is awesome.