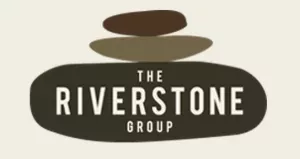 Recently, the corporate consultants and leadership experts at the Riverstone Group interviewed GoEpps president, Michael Utley, about his insights as a leader in the field of online marketing.
Listen to the podcast "Your Leadership Story Podcast: Building A Business While Creating What You Love" at theriversidegroup.com.
We asked Michael about the experience of connecting with the Riverstone team and being featured on their podcast.
Q: What is the Riverside Group, and what do they do for small businesses?

A: The Riverside Group was founded by John Kramp and David Atchison to walk with business leaders as they maintain growth. Some of their main services are to help coach businesspeople through leadership strategies as well as organizing and providing boards of directors for companies.

Q: When they approached you about the podcast, what did you hope to communicate?

A: I was glad to be asked—it's an honor for them to ask me to share my ideas. My main goal in any kind of publicity is to not embarrass myself! It ended up being a great session for me personally to better unpack and understand how things with our business have gotten to where they are. It helped me gain perspective on our progress.

Q: What kinds of feedback have you gotten from the experience?

A: It's been exciting to hear people's reactions to what I had to say. You never know when you speak to a group or do any sort of PR if it's just a waste of time or if it's going to be helpful. This time it seems to have been helpful in cutting away the romance of entrepreneurship to the truth of what it's really like.