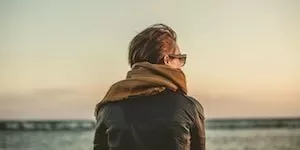 Search Engine Optimization (SEO) includes things located on your website and things located outside of your website. This means that your marketing channels are just as important as your website.
We recently surpassed 50,000 views on our YouTube channel for Wright Manufacturing. A lot of our clients still think they should have some sort of giant, special server in their building to host the massive amount of videos they want to post. That's still a question that I'm getting.
The answer is NO.
YouTube is amazing – it's free and it's ready for immediate use. There are a lot of straight-forward, simple things you can do that will make your YouTube videos much more valuable in search engines.
Branding:
Use a consistent presentation of your brand in the keywords of each video. Use your brand name in the video title and description. If you have a long brand name, shorten it to fit into the title, but be sure to at least fit it into the description. We try to work all valuable content into the description and titles on the videos we post.

Inverted Pyramid:
Take a journalistic approach to your video descriptions. Journalism students learn early on to write with the heaviest, most important content at the beginning of their pieces. This way, if things have to be shortened, the most important information stays (phone number, website).

Use keywords that generate traffic in these descriptions, even if they're technically wrong to your industry. A lot of bathroom renovators want to be known as "renovation specialists" or "bathroom designers." But if 80% of your traffic is searching for "bathroom contractor" then you need to go with that.

Localize:
Use your city and state, or a commonly used geographic designator in your title, description and tags of your videos. Search engines are very localized, especially when it comes to services.
For example if you're a Chicago-based painting company, use "Chicago." But if you also work for the surrounding Chicago areas, use "Chicagoland."

Utilize Capabilities:
Use the capabilities that YouTube offers to tag and describe your videos. For example, closed captioning allows you to input the entire transcript of the video, which gives you the ability to use more keywords.
It's simple enough as training an administrative assistant to input this material into the closed captioning option. This will give you an edge.

YouTube is essential for increasing your SEO and gaining more business. Video usage is essential in your overall marketing strategy.