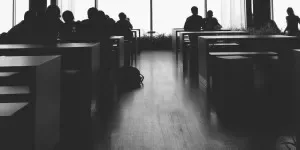 There are several valuable ways to increase your site traffic using a small business marketing plan. Things such as SEO marketing and website optimization should certainly be a part of your marketing plan. But using social media to boost your site traffic is another great tool.
Search engine optimization and social media marketing are two of the best ways to get more people to your website because they happen organically, but the choice of the user, not by a paid advertisement.
Here are a few ways that using social media sites will increase your site traffic.
Social media is its own search engine

People are not only using Google and similar search engines to find what they're looking for. Many people will now search for a business on Facebook, Instagram, Twitter, and other social media sites.

We're very visual, so having your business on a site like Instagram or Pinterest increases people's interest as well as their likelihood of keeping up with your content.
Increases external sites to link to your site

If your site contains valuable content, more external sites will link to your site and your social media channels. Your increase in external sites linking to your site gives you a boost in popularity with Google.
Shares

The more shares you have on these sites, the more authority Google will give to your business. Many articles on social media get shared for unknown reasons. But you can increase your number of shares by offering giveaways or contest entries for each time a user shares a link on social media.

This creates an amazing cycle for your business. The more shares there are, the more people see your content, the more followers you get, so on and so forth.
Keeping it local

You can locally optimize your social media posts. When your company does something in your local community, make it known on social media. Add pictures and links to blog posts, being sure to include the city/state or neighborhood as a strong keyword.

Interact with other local businesses. Comment on their posts, share their links, and they may start to do the same.
Social media sites show up in search rankings

Type in a company's name into a Google search and you will often see their social media sites pop up as a result.