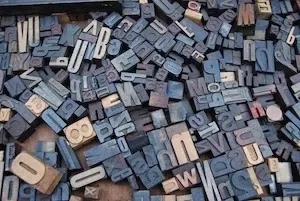 When you're ready to work on your small business marketing plan using search engine optimization, it's first necessary to create a keyword list.
Using valuable keywords is one of the most effective ways to work on website optimization and increase your search engine rankings.
Generating a keyword list takes several steps, but they are fairly simple.
Open your web browser tab and search for "Google Keyword Tool." This tool is called AdWords.

Google will guide you through creating an account.

Using a simple document like Text Pad or Google Docs, make a list of web addresses including your own and your top few competitors.

Select "Search for New Keywords and Ad group Ideas".

Paste your URL into "Your Landing Page".

Click "Get Ideas".

Download the list as an excel file or onto Google Drive.

Repeat steps 5-7 with your competitor's websites.

Once you've created a spreadsheet for each website's keyword list, open all sheets.

Copy and paste data into 1 sheet. Do not duplicate the header rows from each sheet.

Sort keywords by volume (high to low), sorting by average monthly searches.

Look through the keywords and pick the top 20 that are most relevant to your business, starting at the highest volume.

Now you have 20 valuable and relevant keywords to use on your website to aid in your SEO marketing.