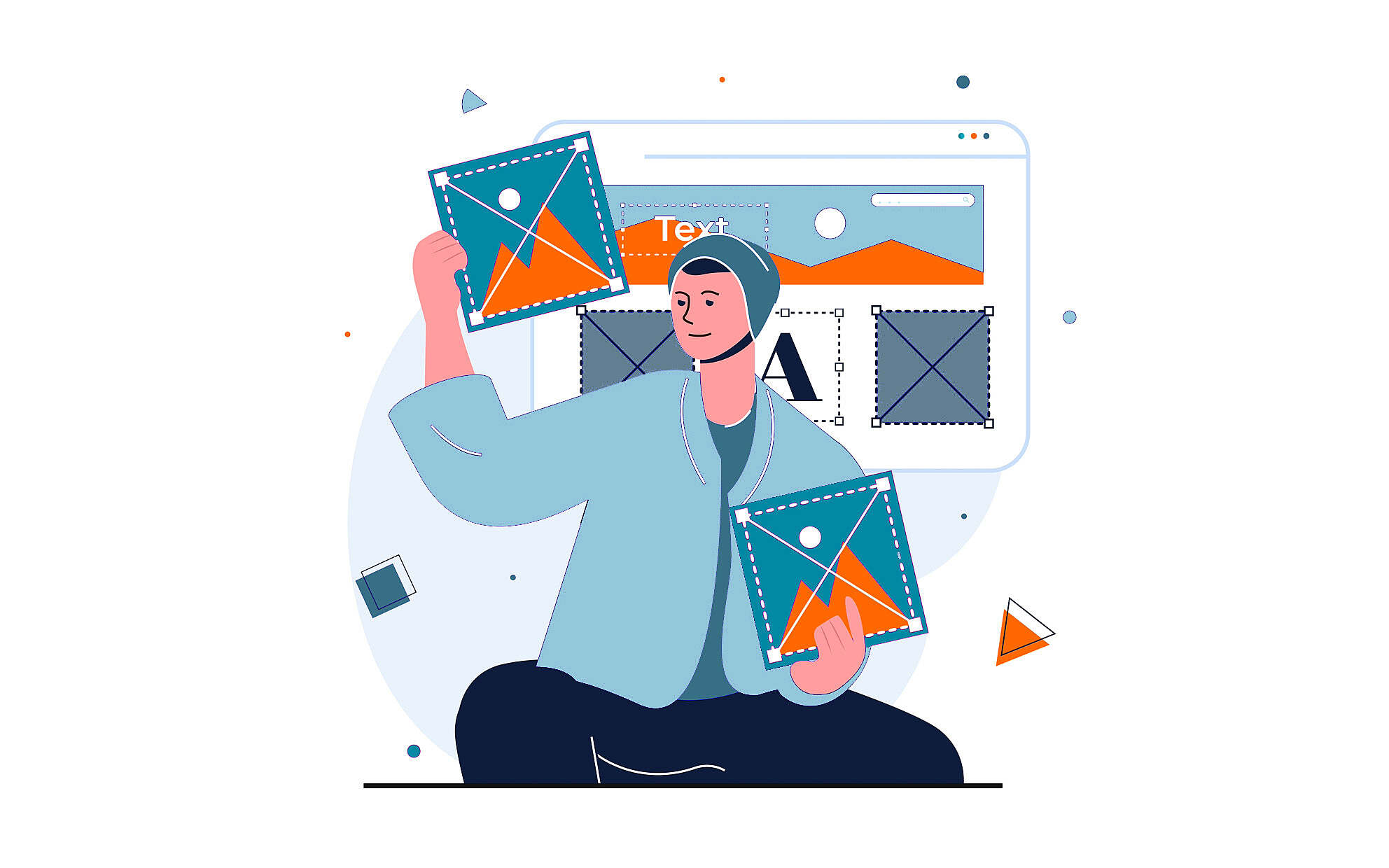 One of the most challenging aspects of developing a brand is coming up with your imagery guidelines. Visuals are very personal and emotional things. And in today's digital world, where images are everything, a picture is worth a thousand words AND MORE.
Of course, you want to present brand imagery that consumers in your target audience will find attractive. However, brand imagery is so much more than that.
This article will explain what you need to know to come up with brand imagery guidelines that will allow you to select images and other elements that differentiate your business, make it memorable, and get consumers to take action.
WHAT IS BRAND IMAGERY?
Brand imagery isn't about liking or hating a picture or other visual element. It involves digging deeper into the history, mission, goals, and personality of a business. Once you do that, you can identify visuals that convey all those things to consumers — no words necessary. In addition, you must be able to identify brand images that will display effectively on everything from a smartphone to a sign in a stadium.
Brand imagery is the visual representation of your brand. It includes all the visual elements consumers associate with your company. These can be expressed in many ways, from simple images to a logo to a conceptual video.
Brand imagery aims to communicate the right messages through visual elements to the people in your target audience, so they feel the things you want them to feel when they experience your brand.
Great brand imagery can be multi-sensory. Consider:
Does an icy, wet image of a glass of Coca-Cola make you taste it?
Can a clear and colorful picture of a steaming Dominos pizza make you smell it?
Might an image of a North Face puffer jacket allow you to feel the warmth on a winter day?
WHAT'S THE DIFFERENCE BETWEEN BRAND IMAGERY AND BRAND IMAGE?
Although the terms seem similar, brand imagery is very different from brand image, which is also referred to as brand identity.
Brand image is how your business is viewed by the public, including the people you want to do business with and those you don't. The brand imagery you select can affect how your brand is perceived. However, it's a powerful but more limited part of it. Brand identity is bigger than brand imagery. Your identity can be built on many factors, including how your company treats its staff, the impact it has on your community, as well as the press it receives.
TYPES OF BRAND IMAGERY
The types of brand imagery have grown significantly in recent years and now include:
Animation
Backgrounds
Color palettes
Composition rules
Emojis
Filters
Icons
Illustrations
Infographics
Logos
Memes
Photos
Typography
UI components
Videos.
Some of these brand imagery elements are essential for all businesses, including a color palette, logo and logo usage rules, and photos. However, others are dependent on the unique needs of your brand, such as memes and infographics.
HOW DO BRANDS USE IMAGERY ELEMENTS TO BUILD THEIR BRAND IMAGES?
Let's use a familiar brand, McDonald's, to identify the ways imagery contributes to the overall perception of a brand. Consider the company's:
Signature golden arches on its signage and logo
Vivid photos of burgers and fries on its signs and menus
The yellow in its "order now" button on its website and app
The shades of red and yellow in its restaurant décor
The logo on — and coloring of — its trash bins
The colors and images used on its food packaging.
You don't need to see the name "McDonald's" when you see the items on this list to know you're interacting with the leading fast-food chain.
WHY IS BRAND IMAGERY IMPORTANT?
In the McDonald's example, the company and its marketing agencies, architects, designers, and other visual experts have worked hard to imprint the McDonald's brand in people's minds. From our first interactions with McDonald's to our everyday experiences with it, everyone knows what to expect from it. The investment in consistent brand imagery has allowed McDonald's to create a shorthand that keeps the brand top-of-mind with people worldwide.
WHAT ARE THE BENEFITS OF USING BRAND IMAGERY WELL?
Here are some of the positives you can expect when you take the time to create a brand imagery guide and consistently follow it:
Your entire universe of visuals contributes as much — or more — to consumers' perception of your brand as your company name and logo.
The unique style sets your brand apart from your competitors.
You leave consumers with an indelible impression every time they interact with you.
You can tell your story without words. This is very important in today's visual age.
Your design and imagery choices can engender positive emotions about your brand in the hearts and minds of consumers.
Relatable visuals give prospective customers the impetus to connect with your brand.
Having well-defined brand imagery guidelines and using them consistently can provide many benefits for businesses. Just remember that your brand needs to be authentic and not some formula that has worked for others.
HOW TO CREATE THE RIGHT BRAND IMAGERY GUIDELINES FOR YOUR BUSINESS
There's no single way to determine what your brand imagery should be. Answering these questions can help point the way.
How would you describe your business?
What does your company do, who does it serve, and why is it unique in your industry or area? The answer should be as simple and direct as possible and take less than thirty seconds to express. The answer to this question is known as your elevator pitch because it should sell a prospective customer on doing business with you in the short length of an elevator ride. It can also help point the way to a general aesthetic that will work for your company.
What five words describe the personality of your business?
The words will indicate the kinds of colors, images, and typefaces that are right for your business. For example:
An intelligent business may use shades of blue, charts and infographics, and a formal serif font.
An eco-friendly company could express its brand through the color green, pictures of trees and the sky, and a contemporary typeface.
A folksy brand could be conveyed through pastel tones, pictures of people, and a handwritten font.
What are your company's values?
Your company's values are what is of utmost importance to it. If you can identify your core business values, it's likely you'll find the essence of your visual brand and what it must express.
WHAT BRANDS DO YOU LOVE AND WHY?
You never want to copy another brand. It will seem inauthentic. However, studying other brands can help you identify elements you like that you could incorporate into yours.
What feelings do you want people in your target audience to have?
Understanding the emotions you want your target customers to feel when they interact with your brand will help you develop your visual guidelines.
A calming brand will feature cozy images and shades of blue.
An exciting one will feature dynamic pictures and pops of yellow and orange.
A brand that wants to appear patriotic will present flag images and represent itself in red, white, and blue.
Does your company have a close connection to a time or place?
Time and place can play a role in visual branding in a number of ways, including:
Using images that represent a period in history or location.
Choosing historical or modern typefaces.
Selecting brand colors that evoke a moment in time (parchment beige) or a place (pacific blue).
DEVELOP A VISUAL STYLE GUIDE
Once you've selected all the elements of brand imagery for your business, document your choices in a style guide. Share it with everyone who does design work for you and educate them on critical points. It will enable everyone to consistently apply them to your branded platforms, including your website, social media posts, newsletters, and more.