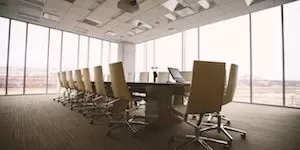 Google and other search engines are always trying to improve its customer experience. When you search for something specific, you want the best and most relevant results to come up on the first page of results. That's Google's goal, too.
In recent years, Google has made some big changes that made news, such as "Mobilegeddon" and "Panda Update."
Mobilegeddon was a change made by Google that favored businesses with a mobile-friendly website. This change was most likely prompted by the amount of time we spend on our mobile devices. The majority of people are searching on Google from their phones, rather than sitting down at a computer.
The main goal of the Panda Update was to eliminate irrelevant content and spam from Google's search results. This is great for the user, but it's also helpful for your business, if you're using good practices within search engine marketing.
The best news is that Google's changes can help your small business marketing. Google wants to help match people's searches with relevant results. If you're using search engine optimization in a way that will offer Google searches relevant content, then you're in the clear.
How can you make your website a valuable destination using search engine marketing?

Be specific about your location

If you are a house painter, dedicate pages on your website to specific towns and even neighborhoods. Show pictures and include some relevant text on each page. This will improve your local search engine optimization, thus increasing your local traffic.

Use video or text to share real testimonials from your customers. Be sure to list their location (both city and state) and even the neighborhood.

Lastly, use valuable keyword content. In order to let search engine optimization work for you, it's necessary to use keywords in your content that people will be using when searching.

Keep up with the changes in technology

60% of online traffic now comes from mobile devices.

Have a mobile compatible site for those searching from their smart phones.

A mobile site has just the basics, but it is necessary in order to keep your business relevant following Mobilegeddon.

Update your site's homepage and news/blog section at least monthly

Updating your content with relevant information lets Google know that your website is run and updated by real people.

Understand the information that your specific customers really want and are searching for. Dedicate pages of your website to those needs.
Following these simple steps in your SEO marketing plan will make you immune to any changes that Google may make.