In 1999, Michael Epps Utley acted on an entrepreneurial impulse to create a new company and bought a 500-page book on HTML. Building websites soon grew into a larger mission to serve companies marketing themselves online. As the Web matured and diversified, Michael found that there were opportunities for doing things in a smarter way than the practices inherited from the traditional "Mad Men" advertising industry. And so GoEpps was born, inspired by two early influences in his life, his grandfather Ben T. Epps and father, Lloyd Utley.
Grandfather Ben T. Epps' legacy instilled in Michael an inspired view of innovation; and from his father, Lloyd Utley, he learned the advantages of efficiency.
"These men are two very specific inspirations for everything that we do at GoEpps," Michael shared, as we sat down for an interview.
Following Passions and Creating Opportunity
Michael's maternal grandfather, Ben T. Epps, was a turn-of-the-century Georgia aviation pioneer. In 1907 he engineered and flew his first airplane, a design he first imagined at age 16. He built the Epps 1907 Monoplane in Athens, Georgia and was the first person to fly an aircraft in the Georgia skies.
Ben's aviation career was more than adventure, it was entrepreneurial. While building airplanes, he was simultaneously building a family auto shop and turning it into an aviation innovation hub of the South. Ben and his wife Omie had 10 children, many of whom flew in WWII or trained pilots, became engineers, and started successful new businesses. "My entire life, I've heard stories about my grandfather," Michael said. "And I've seen the hundreds of lives touched by the family they started together."
The Epps family is now hundreds of members strong and is spread out all over the U.S. Every Fourth of July, they assemble in Huntsville, Alabama, for the Epps Family Reunion. For 50 years, this vibrant and dynamic family of innovators has met to reconnect, share ideas, and eat barbecue.
The kids show up a week early for Epps Work Camp, and are charged with preparing the grounds for the busy week to follow. They paint fences, trim trees, and mow the lawns and runway all the while working alongside their cousins and creating new memories.
"The understanding of community, hard work, and innovation that came from Ben Epps and his children has impacted everything we do," Michael shared. "It's why we chose to name our company GoEpps."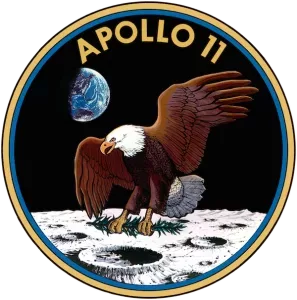 A Better Way of Doing Things
GoEpps draws its vision for efficiency from Michael's father Lloyd Utley. During the space race, Lloyd worked for Boeing and handled the legal documents for the sale of the third stage of the Apollo 11 Saturn V rocket and the Lunar Rover from Boeing to NASA.
"My dad has always been a significant inspiration in how we streamline the work that we do as a company," Michael said.
Michael's parents met in Huntsville, Alabama. Some of the Epps boys and Michael's mother Sissy followed the lure of innovation in the space program, while Lloyd was working for Boeing doing legal work.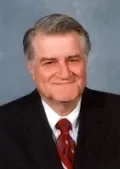 Lloyd and Sissy met and married, and eventually moved to West Tennessee where Lloyd started practicing bankruptcy law. In the mid-1980s, Lloyd took the skills and insight he had gained at Boeing and invested in software technologies that would allow his employees to capture information about each of his inspiration incoming clients. The client would walk into the office and move through a series of assistants and paralegals to answer questions about his/her situation. This information was captured electronically at each work station, and automatically updated for the next assistant to review. When the client eventually walked into Lloyd's office, Lloyd was aware of all the intricacies involved in the case and was able to best assist the client in the shortest amount of time.
These centralized communication processes were already ahead of their time, but Lloyd didn't stop there. He made arrangements with the court to install a phone line that went directly from his office to the new case filing office so that cases could be submitted electronically on a same-day basis. This was in 1986, years before online case filings had become commonplace. This system of structure and workflow gave Lloyd an edge that was the envy of all other bankruptcy lawyers in West Tennessee for decades to come.
"At GoEpps, we use streamlined processes and specialists that perform work for our clients," Michael said. "This comes directly from my experiences working at my dad's law firm when I was 16 years old."
GoEpps has many more tools at its disposal than Lloyd did in the early years of his law practice. However, it was his father's innate sense of efficiency that informed Michael's thought-process when creating the GoEpps business model.
"One of my sons has Ben's chin and another has Lloyd's wit," Michael muses. "I hope they all have Ben and Lloyd's drive."