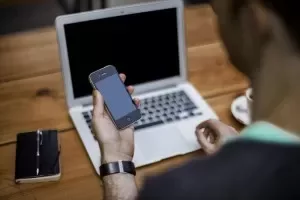 In order to optimize any of your web pages for search, there are between 20 and 100 different steps that you can take. Website optimization should be a big part of your small business marketing plan. But, if you don't have that kind of time on your hands or room in your budget to make all of those steps happen.
Here are the top 5 things you can do to get the most optimization quickly.

Optimize your page title
Once you understand which keywords you should focus on, use these early on your web pages for better web page optimization.

Optimize the first paragraph of copy
Again, using the right keywords is key to increasing search engine optimization. Finding top keywords in your first block of text is how search engines distinguish relevant pages for search engine rankings.

Bold links between pages
Linking to other pages on your own website can be a great way to optimize your pages, but you must include keywords in the linked text.

Images
Just like linked text, using keywords in image names is going to increase your website optimization. If your camera is naming an image, for example 123.jpeg, change the name of that image to include valuable keywords describing the image or text that it represents.

Develop a strategy to link to your site from other websites
Linking to your site from sites like Google Maps or Bing Maps helps search engines know that your site is worth linking to. This step is huge for website SEO.

Even if time is not on your side, website optimization can happen in just a few quick steps.