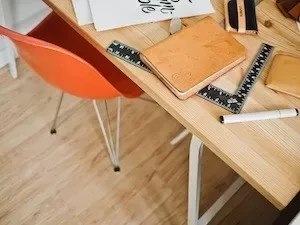 Whatever industry you're in goes a long way in determining your level of competition in natural search results. We were contacted recently about developing a new SEO program for a business in an industry we hadn't worked in before.
This experience reminded us was that not all industries are created equal when it comes competition in online traffic. Fortunately, there are some easy steps we can take to find out how we stack up against competitors who are vying for those valuable search results.
Here are a few of ways to identify the level of competition for natural traffic in your industry:
1. See where your top competitors show up.
You can tell the maturity of a natural search category by whether or not the big players show up in searches you think they should. If you do a search in your industry, particularly with local modifiers such as city and state included, see if your top competitors appear in the first results. If you see any irrelevant results on the first page, the right players have not managed to show up properly for something they should. The good news is, this means you have a great opportunity to compete for natural search in that category and location. For example, we recently talked to a health screening company in a major metro area, and in searching for health screening in that city, we found a high number of irrelevant results on the first page. This tells us that there's a high level of opportunity for our new client. The people who should be on that page had not done an effective job of being indexed by Google to show up first.
2. Get familiar with the Traffic Estimator in Google AdWords.
If you haven't used Traffic Estimator, it's Google's way of testing keywords in searches. All you have to do is login and use local modifiers within the keyword tool to enter some search terms you think should cause your company to show up. Google will tell you if there's a high or low level of competition for each term. If you can find terms that have relatively higher level of traffic and search volume with medium to low competition, those terms show opportunity for competition in natural search.
3. Utilize Google Places for your particular geography.
If your company's goods or services are specific to your region, go to Google Maps and position your viewable map area to your geographic region. Do a search not for your brand name, but your service. See who shows up as the most prominent service provider for what you do. If you and your competitors show up very clearly in an order that you would consider to be biggest to smallest, then your industry has been indexed relatively well by Google in your market. If the results don't match what you consider to be the natural pecking order, there's an opportunity to compete for better placement in search results not just in Google Maps, but in all of Google.
As business competitors, we all want to know where we stand. It benefits us to do a little research in order to get a sense of our natural search presence. There are plenty of online resources for how to market yourself online, but the point of these tips is to help you see more clearly what your customers see and help you best understand where you stack up in the market.