There are a lot of choices to make when deciding how to tackle search marketing. But where should you focus your attention, and how should you allocate your valuable marketing dollars? Is it better to do SEO/Organic Search Marketing, Paid Search Marketing, or both?
Each approach to improving your search rankings has unique benefits when it comes to getting you to Google Page One. Knowing the strengths of each method helps prevent overspending and allows you to tailor your search marketing plan to your priorities.
SHOULD YOU PRIORITIZE SEO OR PAID SEARCH?
The Value of Organic Search
Organic search is the combination of all search engine optimization efforts other than paid ads. Focusing on organic search gets you closer to the customer on the strength of how valuable your content is for the user, and how relevant it is to their search query. Organic search optimization impacts things like:
Organic Results: Where your landing pages, blogs, video content, etc. show up on Google results. The more relevant your content is, the more likely you will get better organic results. Google designs much of its algorithm to reward relevance. That's why it's so important to align your content marketing with your search marketing.
GMB Listing: Your Google My Business Listing (GMB) is more than just a widget. Customers can do business with you directly from their search results page, without ever visiting your website. If your GMB listing is claimed and optimized with interactive features like schedule buttons and click-to-call numbers, users know exactly how to connect with you.
Local 3 Pack: the Local 3 Pack is the three pack of local businesses that show up at the top of search engine results pages when users include terms in their query that indicate they need local results. If you rank well for location-based searches, you have a greater chance of showing up at the top of the list.
The Value of Paid Search
With billions of pages of content online, and millions of people using that content to do business, you cannot live on organic search alone if you want people to find your brand online.
The biggest strength of paid search marketing is visibility. Paid search is search advertising. It's the ads you create, using the keywords you paid for. The end result of a viable paid search strategy is an effective, interactive digital billboard that shows up on page one of users' search results and encourages them to make a purchase or claim an offer.
Paid search is faster, but it is an ongoing investment. As soon as you stop putting marketing dollars into it, it stops working. But without it, you likely won't be seen by people who are actively searching for your brand, or your specific product or service
A "Both, And" Approach to Search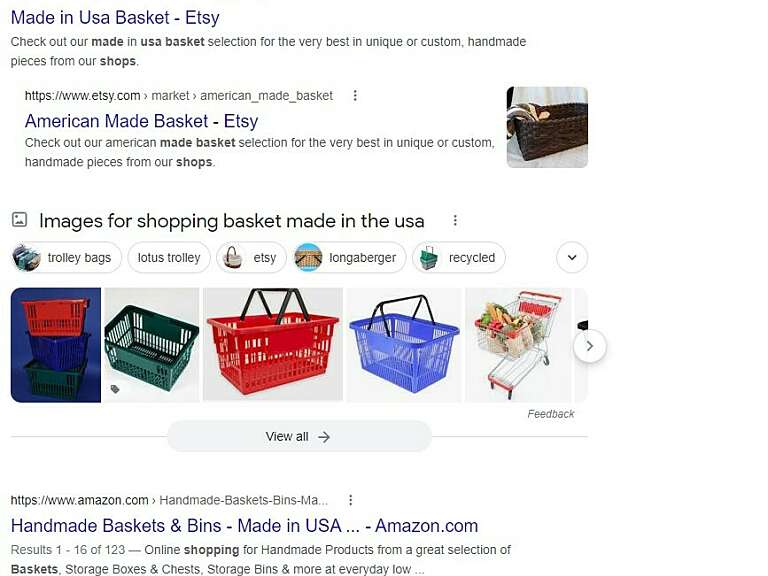 Putting all your eggs in one basket when optimizing for search is never a good idea.
Relying on paid search alone puts you at high risk of overspending on ads with little to show for it. People know when they're being sold to, and only seeing ads from your business will get old fast.
Rather than a quick way to get straight to the top, paid search is your ongoing investment to ensure that customers searching for your business, your product, or your service by name can find you right away.
You need the boost from paid search to get your content seen. But focusing the time and energy on developing a rich organic SEO approach means greater value for your existing customers, better results with less specific searches, and a stronger showing when Google Bots come looking for relevant content.
DECIDING WHERE TO FOCUS
Setting priorities for search marketing has to come from more than a gut feeling. You need to know how your paid search and organic search optimization efforts are performing to understand which actions to take. That means getting clear on your online marketing performance.
Utilizing tools like Google Analytics and Google Search Console can give you numerous insights in real-time, along with recommendations for how to improve. If you need a team of marketing experts to audit your approach, set goals for success, and help you get it done, GoEpps is here to help. Reach out with your digital marketing questions anytime.