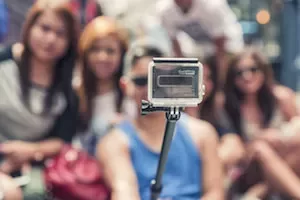 The answer to this question really depends on the size of your business and how important online marketing is to you. Using search engine optimization will be helpful for growing your business as it will increase traffic to your website from online searches.

Unless your business has an in house digital marketing department, SEO marketing by an SEO agency will be the most beneficial and efficient way to use the internet with your small business marketing plan.
An SEO agency has access to tools to maximize your use of search engine optimization. Tools, such as Raven Tools, can be costly. One small business may not be able to afford to purchase these tools, but an agency will have them on hand to use with all of their clients for website optimization.

As well as access to these tools, an SEO agency has the manpower and skills to use these tools. It will be more timely for an agency to effectively use these tools in your SEO marketing plan, rather than someone within your company trying to learn how to do the following:

Link Building:
The process of getting external pages to link to a page on your website.

Page Optimization:
Factors that have an effect on your website or webpage listing in natural search results. These factors are controlled by you or by coding on your page.

Content Creation:
Contribution of information to any media and most especially to digital media for an end-user/audience in specific contexts.

These are just a few of the ways that an SEO agency is able to use search engine optimization and tools for website optimization.

Lastly, an SEO agency will be up to date with any and all changes that search engines make, such as Mobilegeddon, where Google began to favor websites that had a mobile page in its search rankings.

Having an insider whose only job is website optimization is the most effective both in time and cost for your small business.