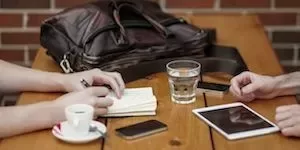 CONTENT IN SPANISH
Creating Lead Generation in Spanish
Over the course of the next calendar year, GoEpps is embarking on an innovative component that is currently missing from most online marketing. We'll be creating videos, articles and paid-search campaigns for Spanish-speaking audiences in the U.S. Working with manufactures, we'll continue to create English language content, but we'll also offer Spanish-language content for markets that are interested.
A recent article in eMarketer assessed that, "Hispanics are not online in the same numbers as non-Hispanics, but those who are show heightened levels of online video and social networking activity."
Thousands of U.S. companies cite Spanish speakers as their largest customer base, but unfortunately have limited means of communicating with them. Spanish-speaking customers have little information about products and services, even if their preferred manufacturer is located in their same geographical region. We have even seen some of our clients' customers depend on marketing content from third parties – for example, looking for information generated in Spain – to understand the products and make a purchase decision. They aren't able to get information first-hand, and there is a growing need to reproduce marketing content in other languages. Spanish-language online content is essential for U.S. manufactures, and GoEpps is excited to be on the front-end of these developments.
Though Google offers some translation services, its software does not provide the same keyword analysis needed to grab these potential customers. Google offers plug-ins for translation, but this isn't the same for having an optimized marketing message in another language. Our copy is carefully created; there's no way that an automated widget will get the same message across or lead the visitor in the right way to becoming a buyer.
Spanish Lead Generation at GoEpps
At GoEpps, we're looking forward to bringing Spanish-language marketing to the platform in 2014. There is even a possibility of extending our language services to Arabic in the future. Years ago the language debate was controversial because it was seen as either/or.
Government has made huge strides to serve its constituents regardless of their native language, and we think it's time for online marketing to catch up.