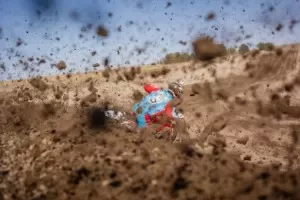 In recent blog posts, we've talked about social media, video production and split testing. All of these are tools for combining strategy with action to generate qualified leads.
Unfortunately, as consultants and marketing professionals we see a lot of the after-effects of marketing done poorly. Often we are seeing companies sell strategy without implementation. It is very frustrating for a client to purchase a strategy that has not been developed as a thorough business model.

Here are some critical mistakes that we often see in marketing, and tips for avoiding them:
Tangible Value:
In the recent movie "Jobs," a young Steve Jobs sells a batch of computers to a local store owner. While the circuit boards are truly innovative, they are not true computers as the customer is anticipating. He's essentially ended up with the guts of something rather than a valuable end product. Customers need something tangible and immediately useful, not just the idea of something cool.
Quality Production:
A pattern that we see with a lot of our colleagues is a desire to quickly move up the career ladder. They want to sell strategy and product that is easy to produce, but they end up with no accountability for performance. Instead of selling idealistic strategies, we should be selling action. Action gives us the results that strategy promises but rarely delivers.
Connect All The Dots:
Often, companies are buying online marketing services that have a return of investment that is unfamiliar to the buyer. If you can't understand the return of investment for the online marketing service you've purchased, then you have not taken into consideration what it will take for your investment to matter. Recently I had lunch with someone who had purchased a really great looking website. The problem was, it had no traffic. They had a website but zero engagement with an audience. They hadn't taken this into account when deciding to invest. They were sold on excitement alone.

"If you build it, they will come" — this is great fantasy but it's not a good business strategy. You have to understand the entire investment's return, all the way from strategy to action. If you have a website with no traffic, you're missing a critical piece. If you have traffic but no effective process for converting traffic into customers, you're missing a critical piece.

You have to know how the pieces will work together, and strategy alone does not count if you don't know how to make an action out of it.