Thank you clients and friends!!!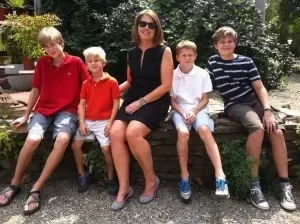 The company relocated to Nashville this week one year ago. It was a joyous event for me personally. Tennessee has always been home, and having built a team here, I was so thankful to return to my home state and my home town of 13 years. My wife Tracy and our four boys are grateful for each of you allowing Epps to serve you.
We shared in recent interviews why Tennessee is a great business climate to build a company. And Nashville is a really exciting town right now with so much new investment and growth coming in from other parts of the country and even global brands.
A year ago, we were a former website shop with a surprisingly successful but small SEO program. Since then we have add our lead generation program for manufacturers and a content services program for healthcare.
We were smaller a year ago too. Production manager Chris Klinefelter was the first full-time employee, then me, and then Natalie Dean our finance manager. Since then we have added our first full-time account leader Claire Hopple (pictured above), and plan to add our second account leader in the next week! We opened our office at 615 Main Street in Nashville shortly after my move back to Tennessee and have watched the economy improve in tiny, sure steps every day since.
We are so thankful for every single person we have served this year and continue to serve. We are so thankful for the expert partners who help us do the ever-growing body of work we deliver each week. Thank you clients, friends, and a great city.