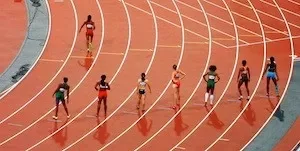 I recently came across Judy Shapiro's AdAge article titled, "Five Hyper-Local Marketing Trends to Take the Street Fight to the Next Level."
A street fight. It's a perfectly coined phrase to describe the work that goes into finding ways to best connect with people through media. In her piece, Judy recognizes the need for companies to look past the typical, hyper-technology approach of finding clients, but to revisit a grassroots way of finding customers: hyper-localized terms are where we connect with people.
It's a street fight, and here's why:
It takes work:
It takes a lot of work to go into a local market and determine which specific media outlets are available to market a business. Our team looks for the specific ways of making your brand pop in local media. This means we have to know your brand, but we also have to know your community. It's easier to use more universal means of marketing, but these measures pale in comparison for local businesses who take full advantage of localized content.

It takes time:
In my experience, a lot of marketing has looked down on very specific, localized approaches. Why? Because they want quantity instead of quality. They have an incorrect assumption that there isn't enough time in the day to focus content in a localized way. But the fact remains that there is always time. It just means developing a strategic approach to the time that you have.

It takes care:
We are very careful about what we do. We respect our relationships with clients, and we place importance on setting up close coordination with your marketing personnel. This also helps us know your community, which is how we begin to gain traction in smaller markets. Choosing carefully the avenues to pursue, we use local, highly targeted content to capture a community, and help grow your business.

Your ability to connect with a local community through media outlets is what will drive your business. Remember, it's a street fight. Flashy gimmicks won't work for long. It's going to take some good, old-fashioned hard work.