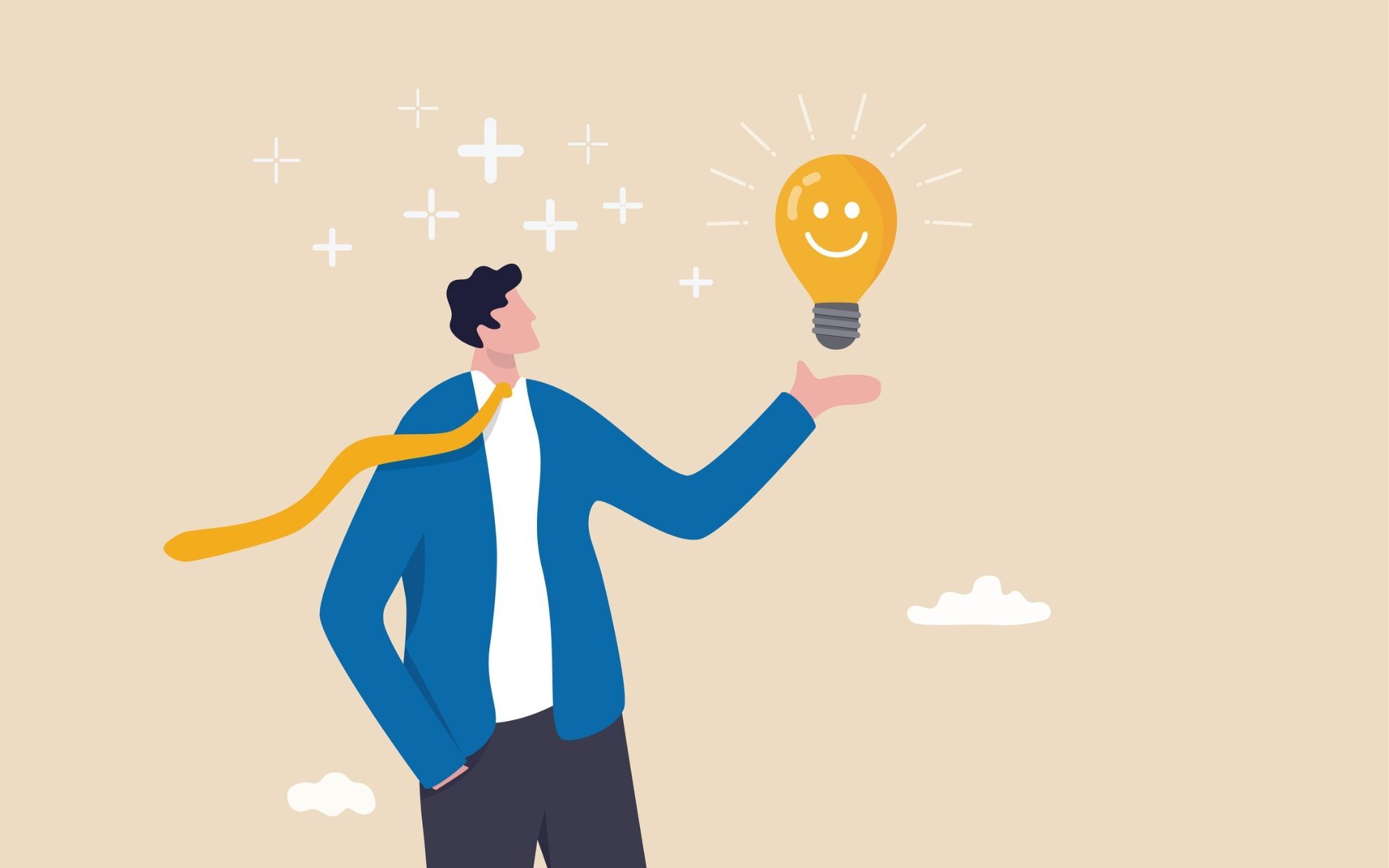 Thought leadership is a critical component of marketing in many industries, especially for those in technology and professional services.

However, a lot of what passes as thought leadership these days isn't all that thoughtful or leading edge.

This article will explain how to develop thought leadership content that will earn your organization R-E-S-P-E-C-T.

What to Know About Thought Leadership
What Is a Thought Leader?
One thing they have in common: They never set out to become thought leaders.

They are honored as thought leaders because people are intrigued by them and want to hear what they have to say so they can understand what they're thinking — and in many cases, learn about how they think.

The issue: Too many people today claim to be thought leaders. They don't wait for others to acknowledge them as authorities.

If you — and your organization — want to be considered thought leaders, you have to earn it through your content and the ideas it conveys. You can't claim the mantle because if you do, it's possible that your content could disappoint people, and you'll lose their trust. Rather than casting yourself and your company in a positive light by claiming a position as a thought leader, doing so could ruin your reputation.

In short, if you have to tell people you're a thought leader, you probably aren't one.
How Do You Earn Thought Leadership Status?
You must become someone or an organization people want to know about, understand, and learn from.

It's like being a celebrity, but your fans care about what you think, not what you wear. And unlike most celebrities, your fans tell you you're a thought leader. You don't tell them.

Essentially you or your organization need to become an authority on a subject. The word authority is critical here. Google has made it one of its top considerations when ranking content and websites. There's a lot of junk content out there. Very little of it is authoritative. Ultimately, being an authority on a subject makes you a thought leader.

Martha Stewart is a thought leader on home-related topics because she's an authority on cooking, gardening, and decorating.

Richard Branson is a thought leader on space travel because he's an authority on building a rocket ship company that is transporting people into space.

Stephen Spielberg is a thought leader in cinema because he's been an authority on directing successful films in many genres for decades.
You want to know what each of these people thinks about subjects related to their area of expertise. However, if Mr. Spielberg claimed to be a lifestyle expert, you probably wouldn't seek out his ideas as readily.
Bad Examples of Thought Leadership
It's easier to understand what good thought leadership is by looking at bad examples:
Listicles that present information quickly found on Google.

Infographics that recycle thought leadership content from other firms.

Slide shows that are pieced together from other people's research.
In all these cases, the content and form don't communicate credible thought leadership.
Sourcing Thought Leadership Content
There are three primary ways (and another we'll cover in the next section) to source and create genuine thought leadership content:
If your business is built around a respected person in your industry, leverage them as your thought leader. If they're too busy to write their own content, it's okay to use ghostwriters as long as the ideas are the expert's and the content is presented in their voice. Some writers specialize in this type of work.

Hire an expert. This can be a costly option for most businesses, but it could pay off over the long run for your company's reputation.

Outsource the expertise. Many companies get their content from college professors or other thought leaders. The association with them can have a halo effect on a business. If you do this, make sure you get everything in writing, including how much content your business can expect from the expert.
No matter which option you choose, it is critical that you disclose the relationship your business has with the expert. This is especially true with the third option, which could look like you're pulling a fast one if you don't disclose the expert is a consultant or advisor to your company and doesn't work for it.

Thought leadership content needs thought leaders. Period.

Tip: One thing you don't want to do is hire someone to develop content for you and claim it as your own. If customers ask about it, it will be clear that you're not the expert behind it. You never want to pass off someone else's ideas as your own.
Collaborative Approach to Thought Leadership
Another option for developing thought leadership is through group thinking. Rather than depending on a single person's ideas to fuel your thought leadership content, use the expertise of all the people who work for your company and contribute to its work. It can be a great way to generate fresh ideas and insights and show what makes your business special. This is an excellent approach for tech firms and professional services businesses that aren't built around a guru but depend on a team to get the job done. This is not only a great way to create stand-out thought leadership content. It's an excellent opportunity to recognize the knowledge and experience of the people on your team.

Get started by requesting ideas from the people you work with or conducting a brainstorming session. Then follow up on the best ideas with interviews so a writer can gather insights and perspectives to include in the thought leadership content. Always have your experts check content before it's published to ensure it's accurate and that the insights in it are presented correctly.
Influencer Marketing
If it's not necessary for you to demonstrate expertise in your marketing and a simple endorsement is enough, you may want to consider influencer marketing.

In many industries, demonstrating expertise isn't absolutely required. It's enough to have someone who is respected by the people in your target audience endorse your company. They're basically saying that your business is a good one and the people who follow them should do business with it.

Influencers can take many forms, from fashionistas to industry associations to experts in a field. In this case, a Kardashian recommending a cosmetic brand could be of value. A medical association endorsing a clinic would give it credibility. A top chef recommending a restaurant could help fill its tables.

What's critical is that influencer marketing feels genuine and not pay-to-play. Of course, people know influencers earn money from the businesses they recommend. Still, endorsements have to feel genuine. Your influencer must like and respect your business, or the influencer marketing will feel like a scam, which could harm rather than help the reputation of your organization.
Final Thoughts on Thought Leadership
Many companies try to take shortcuts when creating thought leadership content. However, bad thought leadership is worse than no thought leadership. It could seriously harm your brand with the people you're targeting. Simply commit to finding experts who can provide you with unique insights and develop your content around them. They may be sitting in the next office. Then wait for others to declare your organization a thought leader.