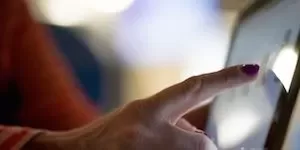 Some words are simply better than others. Determining the best words and phrases for your page titles is tricky but important. It's arguably the most essential element in determining quality Search Engine Optimization.
SEO is all about two things: it's all about attracting more traffic and better qualified traffic to the website. This is done by using the words that people are actually using – not just the words that you think they're using, or even the words that are standard to your industry.
So how do we find out the most popular keywords for your particular industry?
Decide the keywords:
Once you've written your blog post, read it over a few times to decide which keywords stand out to you as central to the post while also being crucial to the profession. These are the words that are standard for your industry and you feel communicate the essential message of your brand.

Plug them into Google Keywords:
This tool is a highly valuable process of identifying the most popular keywords amongst Internet users. It takes the word or phrase you've chosen, and lists any similar phrases with corresponding search counts. Using Google Keywords, you can determine which phrases are the most popular.

Choose the most popular keywords:
For example, you may be inclined to use the phrase "residential painter" to describe yourself in a page title. Google Keywords shows "residential painter" has 22,000 searchers per month; however, "painting contractor" has 74,000 searches per month. You would use the more popular phrase to attract the most potential customers.

This simple, three-step process will help you to create better page titles for your website. At GoEpps, we believe that better page titles mean more and better qualified traffic to your site.