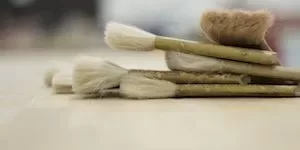 I'm often asked a very simple question: What constitutes a good blog post for a local business contractor?
Whether you're a commercial painter, roofer, patio installer, plumber, or landscaper, it's important to know what makes a good blog post for these types of businesses. There are three qualities that will take your blog posts to a new level and will cause readers to pick up the phone and call for a quote.
Pictures of local projects:
These are indispensable. Don't get lost thinking about professional photographers – someone on the job site can take a picture with their smart phone and include it in a post. These pictures communicate so much more about the quality of your business and the breadth of what you can handle than anything else. So why not share them with your potential customers? Take one project that you've done, tell your readers what you did (painted a school), where you did it (ABC Neighborhood), and include a picture. This will be very appreciated by your customers-to-be; they'll be able to see what you can do.

Describe specific projects:
Don't assume that your potential customers will know everything about what you do. Write short, succinct blog posts that describe the different types of projects your business can do. Showing the reader the unique challenges that you've completed, lets them know that you can handle their unique challenges. For example, if you paint a house and it has a specific amount of unique trim around a dormer window, let people know how you handled that unique situation. It will give them confidence that you'll be able to handle their unique situation.

Customer testimonies:
Even if these are brief, customer testimonies go a long way in communicating that you are a reputable company. These matter more than anything you could say about yourself. You don't need last names, local celebrities, or lengthy anecdotes. Jennifer S. from Anytown, USA has a very powerful voice. Get her to say few good things about your company and the project you did on her home or business. It will go a long way.
All of these things make your company and your services very real to potential customers. When they see the actual work that you've done associated with your brand, you are no longer one of 100 options in the city. Instead, you're someone who is real, who is in their local market, who can handle their unique challenges, and who other people can vouch for.