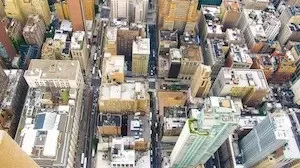 Local Search Engine Optimization is different from your basic SEO in the one way you have probably guessed; it is local to your specific market. It is targeted SEO to your geographic location. Website optimization for Local SEO is going to increase your odds of being on the first page of the search engine results.
You will also increase your traffic from people in your specific local market. Reaching more potential customers is your goal, so local SEO marketing should be a large part of your small business marketing plan. Shopping local, both for goods and services, is becoming increasingly more popular. Using local SEO is in your business's best interest in order to gain more local customers from search engine results.
Incorporating local SEO into your online marketing plan is easier than you may think.
Use your City and State
Use your city and state in some of your blog post titles and a handful of other top level page titles or URLs. The more often your city and state are in print on your website in ways that makes sense to your content, the more likely it is that Google will recognize it for your local market.

Create Pages for Local Markets
Another way to make your search engine optimization more localized is to create pages on your website for neighborhoods and submarkets of your local market. For example, if you have a lawn care business in Jackson, Mississippi, use both the city and state in your page titles as well as the first paragraph of text on the page.

Then, have other top pages for specific neighborhoods. You could have one called "Fondren Neighborhood" where you can share pictures of your work in that specific neighborhood. If you don't have pictures of projects from specific neighborhoods, you can write blog posts that have relevant information for a neighborhood.

Use Your Full Postal Address
We saved the simplest for last. Use your FULL postal address in the footer of each page of your website. Google and other search engines can identify this as a postal address and will associate your pages with your local market. Be sure that your name and address are consistent across your entire website.