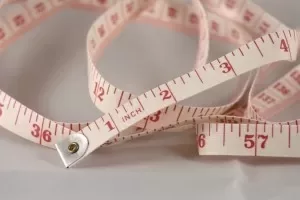 At GoEpps, we use Google Analytics to get basic online marketing numbers. But how can you know which numbers are the most important for your business? What needs to be measured depends mostly on the chief purpose of your website. Here are 3 common purposes of small business websites and the most important online marketing numbers to review for each.
Branding or Developing an Audience
Audience Engagement:
How much traffic is your website actually getting? Is the traffic increasing or decreasing week to week? If you find an increase, think about what is new on your site. You can find some easy strategies to attract more readers.

Source of Online Traffic:
Where is your traffic coming from? You can find out the specific search engines that are sending customers to your site. This can help you better engage similar customers in the future. It can also encourage you to develop new digital marketing strategies to attract customers from different search engines.

Amount of Time Spent on your Site:
How long is each customer spending on your site? Are they coming to a landing page then moving on, or are they clicking through multiple pages? These numbers can give you the opportunity to create new ways to keep searchers on your site for longer.

Lead Generation:
Your site's purpose is to generate sales leads. In addition to the above numbers to review, lead generation sites have their own unique numbers to look into.
Paid Search Advertising:
In addition to tracking your traffic, it is important to know how much of your traffic is due to paid search advertising. Any business wants the advantage of knowing if their paid advertising is leading to sales.

Keywords:
Compare your top keywords for paid search against natural search.

Landing Pages:
Lastly, know where your audience is starting and ending on your site. Review the numbers for the top landing pages, and your top exit pages. This could help you find the areas that are attracting readers and turning them away.

Commerce:
As well as the numbers listed for Lead Generation and Branding sites, Commerce sites have some valuable numbers to review.
Revenue:
Of course, if your chief purpose is sales, revenue will be high on the list of priority numbers to review. This will include dollars as well as the number of transactions.

Conversion Rate:
How much of your traffic is directly leading to sales? Again, as listed above, it is helpful to know where this traffic is coming from. You need to know your audience in order to increase sales.

Cart Abandon Rate:
How many customers are filling a cart, then leaving it for days or weeks on end? This could be a website issue. On the other hand, if customers are clearing out their cart when they head to the checkout page, they could be comparing pricing and shipping costs to other sites.

While the possibilities may seem endless, reviewing these key numbers will help you optimize your online marketing strategies as well as content creation.