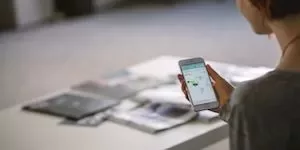 While relevant content on your on site is vital for good search engine optimization, you do not want to miss out on opportunities to increase your local search engine optimization. Local SEO can be increased through content on your website, but using local maps, such as Google maps, is vital in increasing your search engine rankings.
Why Is Google Maps Important?
Here are 10 ways that we at Search Grower believe that Google Maps can help your business's SEO:
Claim your Listing: This may seem fairly obvious to some, but it is certainly one of the most important steps in getting Google Maps to work for you. Verify your listing, the address, and phone number.

Match Addresses: In order to make your verification work well, your address on your website needs to exactly match the address on Google Maps. Go even further and double check your phone number.

Provide your URL: Be sure that Google Maps has your correct URL listed.

Reviews: The number of reviews that your business has will affect its ranking. Encourage customers to write online reviews.

Localize Landing Pages: Use your city, state on your landing page.

Keywords in Titles: We all know that keywords are important in your content, but the higher they are in your content, the better. Use two keywords in your business title.

Categories: Select relevant categories for your business.

No PO Box: Google knows the difference between a real address and a PO Box. Be sure to list your street address.

Local Phone Number: It is fine to have an 800 number, but do not use this as your only phone listing. Use a local number so that Google will recognize the local area code.

Make it work: Once you have the basics of your Google listing, optimize it with your URL and phone number as listed above. But you can go even further by adding photos, hours of operation, and even deals for customers.

Taking these 10 simple steps can drastically change how Google sees your business.