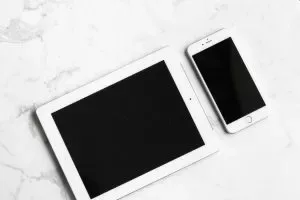 People have been talking about a huge buy this week: Microsoft purchased LinkedIn for $26.2 billion. This transaction is a merging of two different businesses, one in the world of software and one in the world of professional social networking.
But there was something that we noticed when reading about the acquisition. As a digital marketing agency, GoEpps understands the value of web usability. Shouldn't a company as big as Microsoft, or any company with a strong web base for that matter, have user compatibility down to a science? But when a person goes to read this big press release from Microsoft's own site, the image used by Microsoft is very slow to load. The image is a 15.7 megabyte file, which is much too large to load quickly on your desktop computer, and takes even longer on a mobile device.
A colleague recently told us that his last experience with Microsoft was when he purchased Microsoft Vista OS. He was also using the most popular HP printer at the time, and the two were not compatible. He vowed then and there to never use a Microsoft product again. So here we are in 2016 talking once more about Microsoft and its issues.
We thought this would be a great opportunity to talk about the basics when it comes to website usability, in addition to the one we have briefly discussed: image size. Images should be the appropriate size to load quickly so that you do not lose your audience due to slowly loading pages.
Website Usability Tips
Call to Action
Have your primary "call to action" available on your home page. Whatever it is that your audience is coming to your site to find, make it easily accessible. Don't make people work for it unnecessarily.


Responsive Design
Your site should work on a desktop, tablet, and a mobile device. 51% of people searching the internet are doing so on a mobile device.


Show Your Personality
Show your company's personality on your website, but don't get too cute. This may appear gimmicky and artificial, not to mention unprofessional, if taken too far.


Cater to the Customer
If the purpose of your site is to get a person to become a sales lead, you must have your phone number or a form where your customers are. Don't make potential customers click a button to get to the form. Just put the form on the page where they have landed already. Remove any extra steps so that it is easy for them to become customers.


SEO
Be sure that your site is easily detectable by search engines. Search Engine Optimization (SEO) and content marketing are key in getting your site recognized by search engines.


As a digital marketing company, GoEpps is well-versed in digital marketing and website usability, just to name a few. Check out our digital marketing services to learn more.