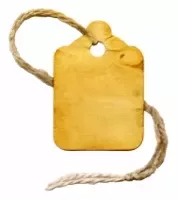 The cost of a video to use in a digital marketing strategy can range from a free "video" from an online business directory to hundreds of thousands of dollars for a TV quality video. Most likely, your budget for digital marketing services falls somewhere in between those two numbers.
No matter your budget, videos are vital to your search engine optimization strategy. With the introduction of broadband that is now available on our computers, phones, and tablets, video consumption increases every year. More and more, people are interested in absorbing information through short videos rather than reading articles, instructions, reviews, etc.
How Much Does It Cost to Make a Video?
There are 3 main categories to consider when using videos for content creation.
Brand, cost: $5,000-10,000

A branding video will go on the homepage of your website. It is an introduction to your company, who you are, what you do, and what your values are.
It is usually a combination of live action and live video images demonstrating what customers will experience when they work with your company.
Your brand video will involve many shooting locations, talking on camera, and live action with voice-overs in order to tell a compelling story.

Product/Service, cost: $5,000-10,000

This video will be more focused, allowing for great search engine optimization with focused keywords and local SEO.
Since these videos will be showcasing a product or a service, choosing the format will depend upon the product and service. It could be a simple live demonstration with text on the screen and a voice-over, animation and images, or a combination of these.
In order to save money on these videos, try to do a batch of them at a time. This will save on time as well as production costs.

Video for SEO, cost: $1,000-$5,000

Videos for SEO are the lowest cost option.
Think of a video for SEO as a blog post in video form. It will be short and topical.
Similar to a blog post, keywords are vital here in order to increase search engine optimization with digital content creation. It's the hook in the water to attract a qualified audience.
Videos for SEO can be as simple as images on a screen with a voice-over.