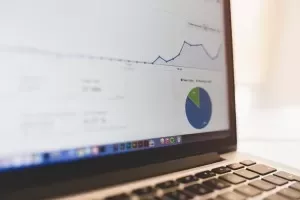 When your business is ready to do work with an online marketing agency like GoEpps, there are several factors concerning your website that may need to be addressed. While the aesthetics of your site may be appealing, there are many architectural issues that could inhibit an online marketing agency from getting desired results. Here are several ways to get your site marketing ready.
Do you use a Content Management System?

Examples of a CMS include WordPress, Custom Solutions with Drupal, among others.
Using a CMS allows a digital marketing agency to easily handle content creation for your site. The agency can easily make changes to your site in order to be sure it is a findable site by search engines.
Is it built for Search Engine Optimization?

In order to become a findable site, you must increase your search engine optimization. Your site is a tool for delivering keywords to search engines. Not only is your site a brochure to share information, a catalog, and even the checkout line, it also has to let search engines know what is on your site and show those relevant pages to your potential customers.
Unfortunately, some of the basics of SEO are not always in place with a custom CMS. Here are a few problems to look for.

1. Inability to load custom descriptions for each page.
It doesn't have the built-in ability to load or create an alt text or caption for images on the page. (Alt Text: text associated with an image that serves the same purpose and conveys the same essential information as the image) Using alt text or a caption is just another way to add in relevant keywords in order to increase your SEO.

2. No or limited space for categories or tags.
These are small features on WordPress sites that are helpful in creating additional hooks for search engines to see those important keywords.

3. Lack of Footers.
Footers are essential to good SEO as well as a good experience for your users. Footers have 3 sections. Left 3rd is often used to restate the website navigation. Although it was originally used to assist in user experience, it also helps search engines identify the content of each page and understand the nature of your website. Middle 3rd is often used for a photograph of your CEO, Founder, o staff. It allows the users to make a personal connection while also making space for short text to restate the values of your company. Right 3rd shows your most essential contact information such as your phone number, postal address, email address, and links to social media. Why, in our digital age, do you need to list your postal address? Search engines are smart enough to use this text to help out your local SEO and map applications.

Does it have the ability to create new landing pages?

Not everyone who goes to your website will start at the homepage. If they are clicking through a paid search, your site needs to be able to send them to the correct page to allow them to purchase easily.
You need to be able to create your own new landing pages. Many sites built on a proprietary system require a programmer in order to create a page.
Is your page load time too slow?

Users abandon pages quickly if they load slowly. For example, if your page takes 4 seconds to load, 25% of users will have already abandoned your site while waiting. We live in a time of instant gratification. Your site needs to be ready to provide that.

Before beginning the process of working with a digital marketing agency, investigate the architecture of your website to be sure that it is ready and able to get optimal results.