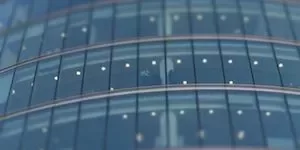 Google's new search algorithm, Hummingbird, was launched this month to some concern. Traditionally, Internet users have typed in simple keywords or keyword phrases. For example, while looking for a local residential painting company, someone might have typed in the words "Nashville painting company." In recent years, however, Internet users have begun to depend on search results for the majority of their questioning; therefore, more complex searches are being generated. Now, that same individual searches for "compare residential painting companies in Nashville, TN."
We're interested in helping small business grow and become successful. In understanding Hummingbird, it's important to ask the question:
How does this massive update affect small business?
A Quick Review:
Instead of just lists of blue hyperlinks, Google is now providing some of the information for the user on the search result page. This controversial shift has left many web address owners wondering what this means for the future of businesses on the Internet. As a user moving through the Internet, there will more immediacy in finding results to questions. For example, searching for "compare reptiles and amphibians" will generate the information you're looking for and not just a link to another site.

Creating Problems:
This was the first major update to search algorithm in about 12 years. For the past decade, web creators and users have operated in a very specific way. Now, things are changing and it's going to take some time before it feels less strange.

The meaning behind the words:
With Hummingbird, Google isn't just matching keywords anymore. Now, their algorithm is advanced enough to pick up on the meaning behind different searches. Content writers should be focusing on key phrases instead of key words.

It's going to need to be useful:
Gone are the days when stuffing bland content with popular keywords will get you search results. To get the best traffic through search engines, you'll need to ensure that your content is useful for readers. If you service Spokane, Washington, say "Spokane, Washington." Provide how-to articles and user reviews.

Tracking Hummingbird:
Local business can quickly recap the effects Hummingbird has had on their site. Take 10 minutes to compare September's analytics to previous months. Since Google technically rolled Hummingbird out one month prior to their announcement, you should be able to see if it affected your web performance.

Be Proactive:
No matter what, your business's web presence will need to evolve as Hummingbird evolves. Focus on local identifiers and real-life applications. Give your readers and customers a reason to come to your website, other than to just find your phone number.

In spite of this recent mammoth update to Internet Search, the core and benefits of working with GoEpps have not changed. We've been preaching useful content for years, and we're well-equipped to tackle Hummingbird's new set of demands.
If you've been producing good content and are focused on good content as an SEO strategy, then you should be fine. We will continue to monitor Hummingbird as it evolves.