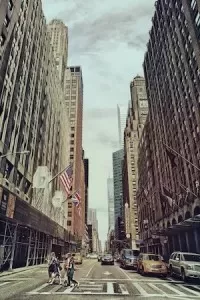 Most manufacturers have bad websites.
You may have spent a lot of time developing your ideas, you may even have spent a lot of money making them a reality. But your baby is ugly.
Why does this happen?
There are three main reasons:
You're focusing on what you want to say rather than on your customers' needs.

Today I looked at about 50 manufacturers' websites, and approximately four in five made this mistake. They started to highlight the product, but then defaulted into company history, credentials, and content, which does nothing to drive a reader to action.

Everyone visiting your website has a need. By considering those needs, you can craft a much more effective site that provides solutions for your customers. Which do you think would be most compelling: "Our History" or "How Our Product/Service Saves you Money"?

You're using a local website designer.

Is it 1990? Did you open a phone book to find a website provider? Most manufacturers work with a local service provider and, as a result, draw from a very limited talent pool to generate the single most visible piece of corporate communication they will ever produce. If you are in a major market, fine – you probably have a lot of good options. But if you are not headquartered in a top 10 or top 20 market, you may need to look further than your local area to find the right service provider for your online presence.

Cost, quality, and ability to service your needs generally improves as you look to a wider range of options for website design. Better yet, if you look outside of your area you may find a service provider who specializes in your particular industry.

You're valuing your own design input too highly (or not highly enough).

Most small and medium businesses suffer from having full control over everything they do. The world of online communication is so different that managers and owners find they are out of their element and begin to make unfounded conclusions. Or worse, they delegate responsibility without truly delegating authority and come to resent the results.

As the client, you should have a contracted agreement to the stages of development, the number of rounds of revision input you will have, and the consequences for any failure to comply with the agreement. By working from a shared, written contract you will have a better working relationship with your website contractor.

Your website is your #1 communication tool. It should be audience-centric, executed professionally, and while free of uninformed input, still satisfying.