Introducing The Ultimate SEO Guide by GoEpps... designed to help businesses rank higher in search engines. Check it out. →
Lexa Castellan
Social Media Manager
---
Lexa excels in creative strategies that meet her clients' needs comprehensively. She enjoys crafting social media campaigns that are visually engaging and provide people with the resources they need – all with a friendly disposition and consistent communication.
EDUCATION & WORK EXPERIENCE
Lexa joined GoEpps as a Social Media Manager in 2021. She brings a background in customer-facing roles, having spent seven years in retail and ten years working with children and families. Having started college studying Philosophy, she eventually switched tracks and earned both a degree and a diploma in Early Childhood Studies.
Lexa has been working with families to provide them with various support services and connect them with resource consultants. She has successfully run both in-person and virtual programs for kids ages 0-6. In this former role, she focused on programs to support special needs children, as well as providing nutrition and meal support to low-income families. She became the point person for the organization's social media campaigns and eventually recognized that managing social media was her next pursuit.
With this kind of experience, Lexa naturally brings a strong sense of empathy and highly evolved communication to her client relationships and is uniquely attuned to voice and tone in her marketing materials.
WORK & VALUES
Lexa genuinely cares about the work she does and how it benefits her clients. As she says, "I put my whole heart into anything I do." Whether it be driving brand awareness, promoting new products or services, increasing engagement, or reaching new customers, she aims to deliver exactly what's needed to reach the end goal.
She builds strong relationships with her clients and seeks to fully understand their needs to make the best recommendations. She prioritizes finding the key that will connect them to their customers via social media. In this process, she's committed to fully understanding the organization's voice and how it wants to be perceived by its clients, so whatever media she produces fits into the existing brand seamlessly.
Lexa is very interested in helping people and understands the value of social media as a tool for information and resource distribution. She is always open to feedback and iteration to ensure that results match the desired vision, and she openly and frequently communicates with her clients, so they're never left hanging. She is highly organized and deadline-driven, and her favorite part of her job is seeing people succeed.
FUN FACTS & PERSONAL PREFERENCES
Coming to GoEpps from Ontario, Lexa lives with four siblings, four dogs, a bird, and a fish. So to say that she can stay calm in a chaotic environment is an understatement! She is very interested in fashion and music and collects all manner of things – from buttons to CDs to pins to stuffed animals.
As her mother was formerly a hairdresser, Lexa has experimented with just about every color under the sun – green, blue, pink, orange, and red. Currently, she's rocking a deep purple. She loves candy, but it has to be sweet – Nerds are her favorite. As far as cuisines go, she opts for Mexican food any day of the week. And while she doesn't care for coffee, she exclusively drinks Tim Hortons tea.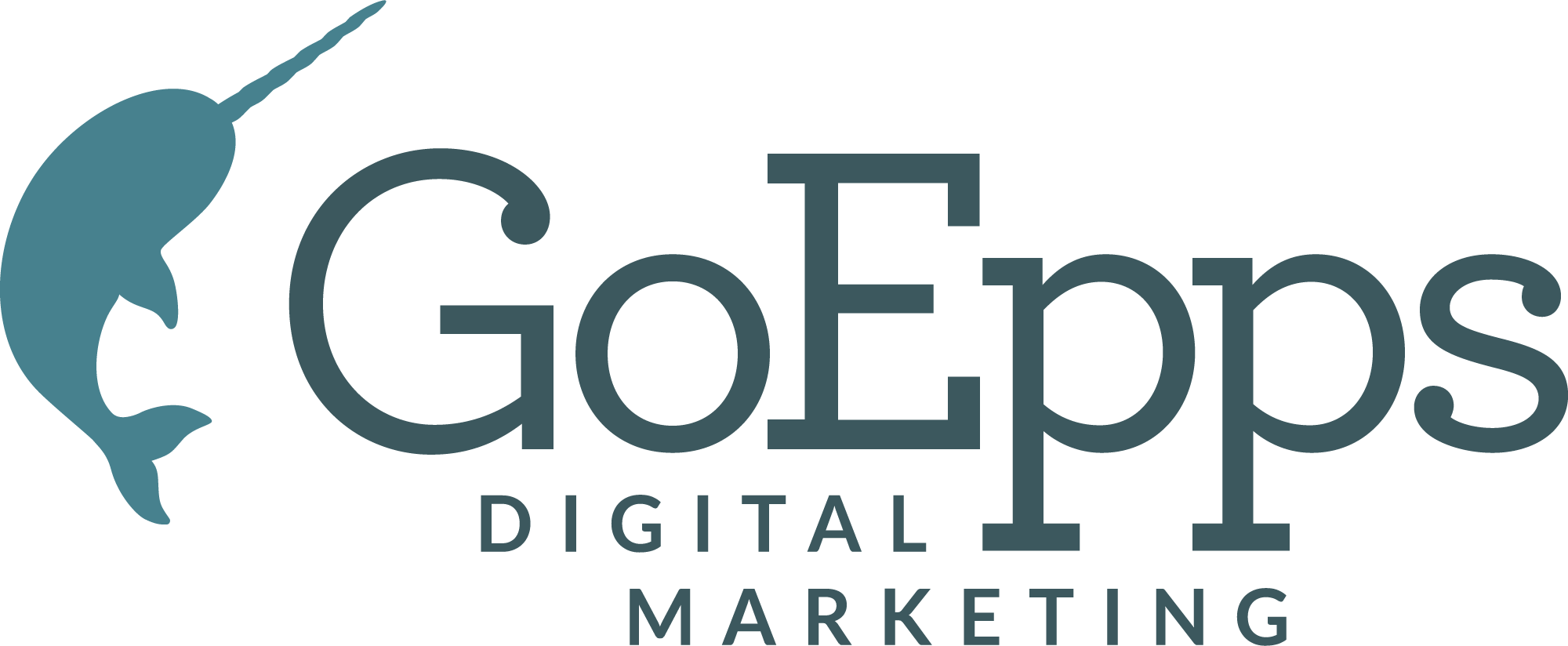 Our mission is to deliver valuable digital marketing services to our clients, create life-enriching growth for our team, and thrive as a smart and lean organization in an ever-changing market.
150 4th Ave. N. Suite 2000
Nashville, Tennessee 37219