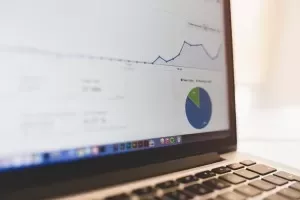 If you have a website for your business, you may have asked yourself, "How can I get more qualified leads from my site?" The answer, of course, is to get more good, qualified traffic. Use these ideas (or get some help) to generate more qualified and cost-effective traffic to your website from Google and the other search engines.
1. Know Your Keywords
Keywords are words and phrases your desired customers are searching online. They could be combinations of services you offer or your location. Example: "house painter San Francisco." Make your list by searching on Google and noting your keyword ideas that have the most results. Volume of results on Google is a good 'rule of thumb' way to know volume of searches. Make a list of 20-50 of the most popular but specific keywords and phrases that you find – you are going to use this list for lots of things.
2. Get Good Links to Your Site
Links to your site make your site more important to search engines. Get links to your site by networking with peers in other markets to exchange links. You can also sign up for free local business directories, trade organizations, or checking your information for accuracy in Google Places. When providing descriptions or other data to directories, use your top (most popular) keywords.
3. Use Your Keywords on Your Site
Search engines are looking at your site content to determine how relevant your pages are to their users. So, be relevant to searches for your most popular search terms (identified in tip number one). Use them in article titles, text content, and in image titles and descriptions. In image names, be sure to use hyphens rather than spaces or underscores. For articles, aim for using keywords to make up 3-5% of your article content without sacrificing readability.
4. Interlink Your Pages with Keyword-Rich Text
Your pages can also get ranked higher for keyword searches on terms you use on your own site. You can do this by linking between your pages to direct people to articles or pages that go into more depth on a particular topic. Another good way to do this is provide links to other articles or posts at the end of a page. For each page on your site, provide a 'Further Reading' area with links to 3-5 related pages. If you don't have much content on your site to interlink, develop more content pages using your keyword list as a list of topics to cover.
5. Use Advanced Link Building
You can take the practice of getting links to your site further by publishing content to sites other than your own for the benefit of linking to your site. This practice further associates your site with your keywords in the view of the search engines. You can build a free page on sites like Squidoo, publish short (but real) articles to content aggregation sites, and post entries to social bookmarking sites such as Reddit or Digg. Use your keywords in links and descriptive content. Bonus tip: publish a press release on something newsworthy in your company each quarter such as new hires or special events like an open house or offer. Use a free press release service such as PR.com.
6. Make Videos
YouTube is very popular and carries good search engine value for links to websites. You can make short, simple videos with an iPhone and post them in minutes. You can talk on camera to show how to do something related to your industry like, for painters for example, taping off a window or estimating paint needed for a room. Use your keywords on titles and make each title benefits oriented. Include the full URL to your site (include "http://www.") at the very beginning if your description so you have a prominent, clickable link to your site. Short videos get more clicks as viewers desire more information. Using your keywords in the video title, description, and tags will associate your site with those keywords for search engines.
7. Work Smart for Desired Keywords
Be a geek when it comes to using your Google Analytics or other data. Use a reporting tool to understand what keywords are driving traffic to your site. Then do Google search for one of your top terms; click "more" on the menu area of the results of your Google search; next, use the Wonder Wheel feature to discover relevant searches with more results (which means more interest). Use newly identified desired keywords and variations as your roadmap for site content, off-site content such as your Squidoo page and videos, and interlinked pages on your own site.